Adding a title and album properties
With Stamp Album Studio you can also add fixed text fields to a page. We have already seen an example of this when we added the page number at the bottom of the page.
Other examples of text fields are a title at the top of a page or the name of the designer at the bottom of the page. These text fields can also appear on more than one place in an album. For this reason you can initialize the value of these fields in advance in the screen "Properties" through the main menu option Properties: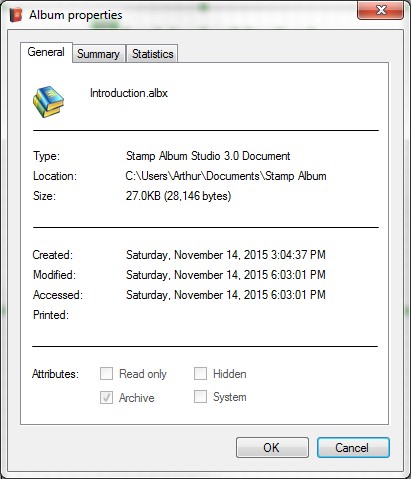 This dialog has a number of tab pages. The tab page "General" shows information about the file name and file size of the current album. On the tab page "Summary" information about the album can be added, like a title (for example VICTORIA), subject (for example Tax), author and description. These data can then be added to the page as text fields.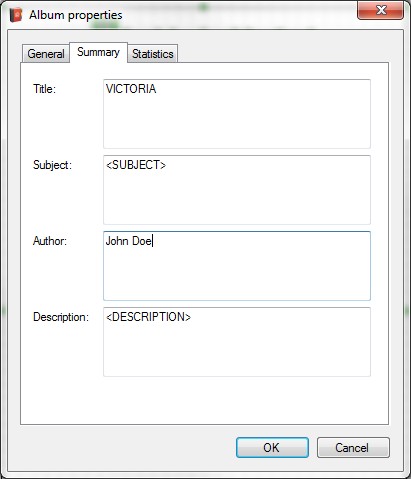 Finally the tab page "Statistics" shows information about the number of pages and stamp, the user and revision number. Every time the album is saved the version number will be increased.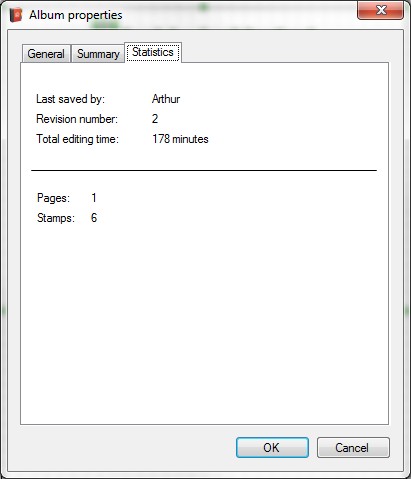 When we have entered the right data on the tab page "Summary" we close the dialog with the OK button.
We will now put the title and name of the author on the page. The title must be positioned at the top of the page. We need to make some space by moving all stamps a bit downwards. Select all stamps and move them to a lower place like this: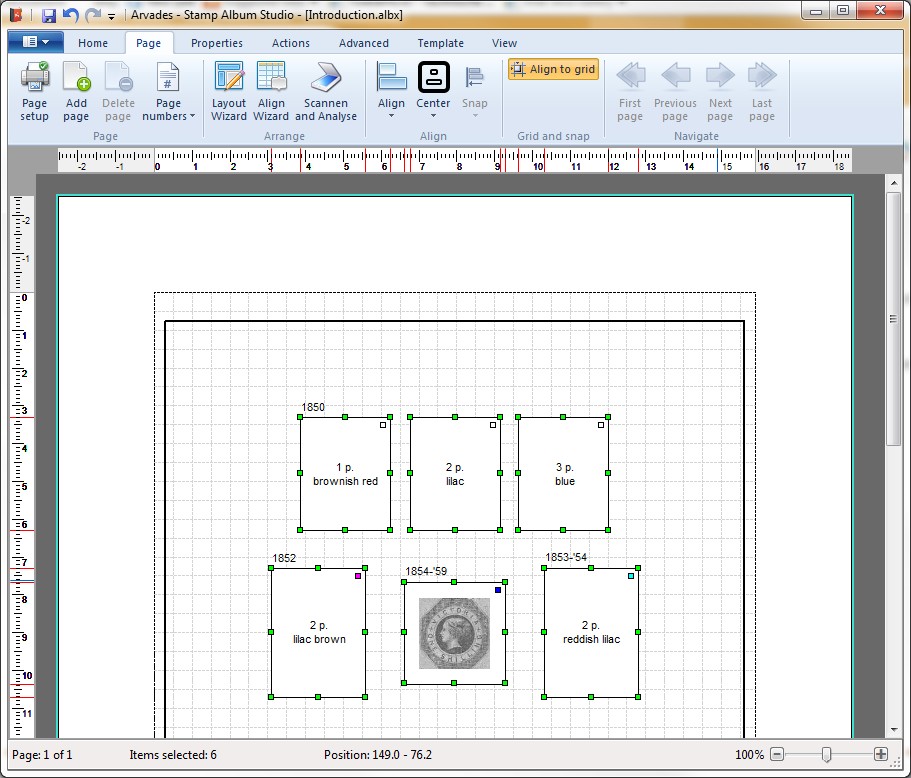 The exact position of the stamps is not an issue at this moment. The Align Wizard will take care of it later.
Next we go to the Ribbon Tab page "Actions" and click on Insert and Insert title. The title will be shown below the mouse pointer when we move the mouse across the page. We position the title at the top of the page and change the font to Arial, Bold, pt 16. With the button Center Horizontal on the Ribbon Tab page "Page" we center the title on the page: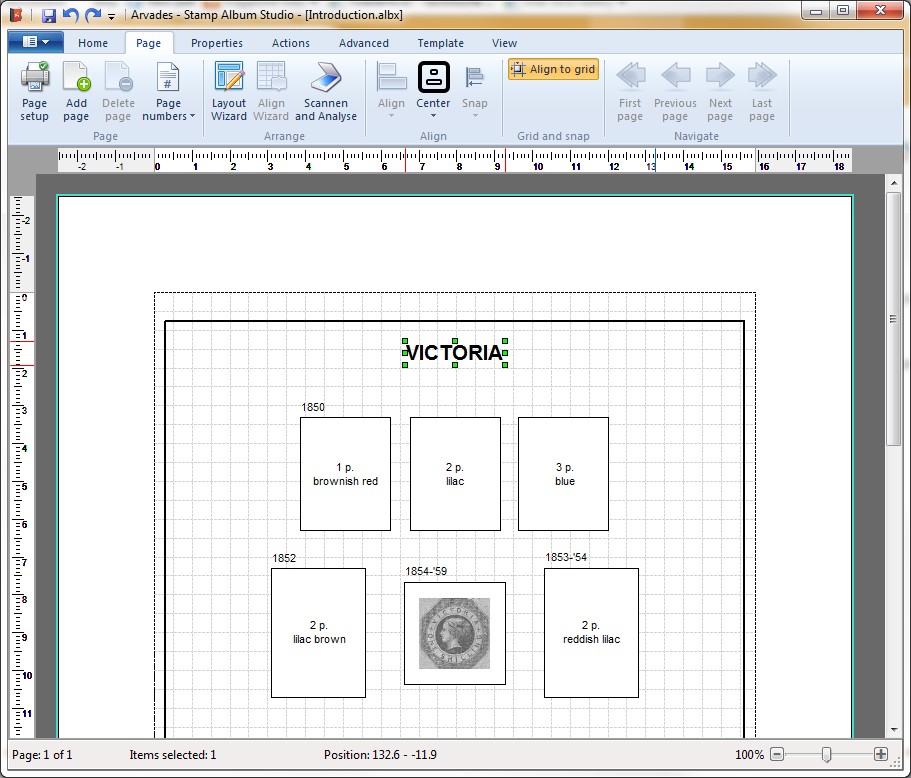 Likewise we position the name of the author at the bottom left of the page and change its font to Arial, pt. 8: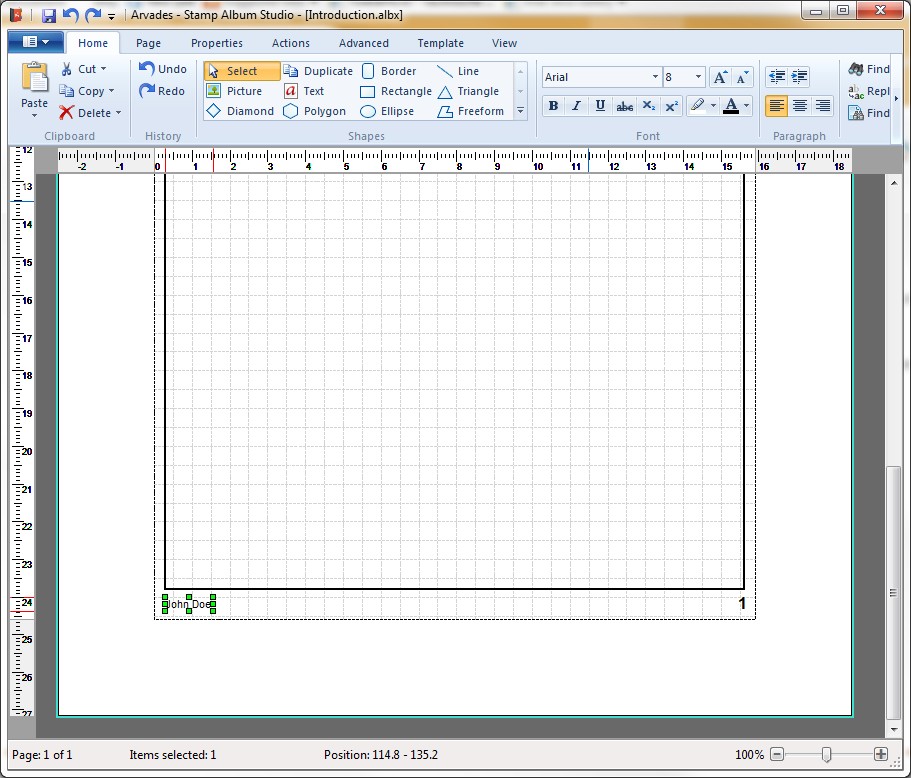 Finally we select all stamps and realign the stamps with the Align Wizard: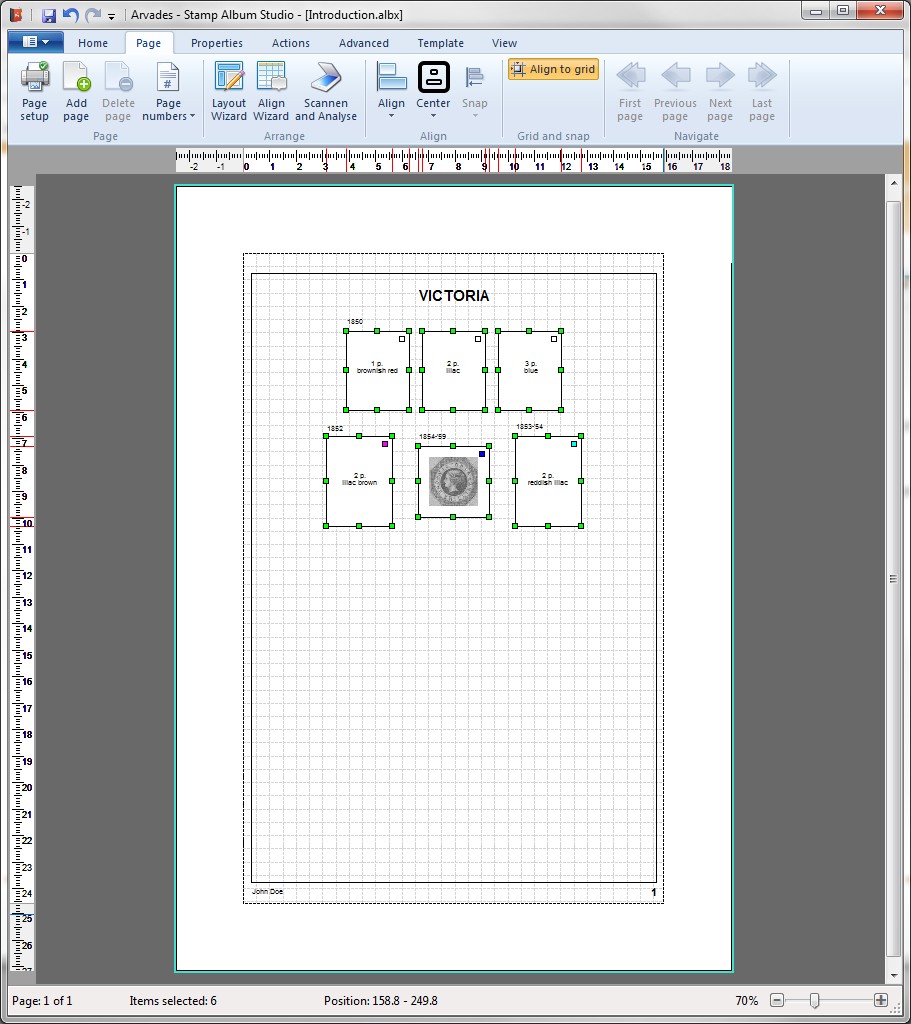 Note:
The Align Wizard also takes into account titles at the top of the page. In the online Help all options and possibilities of the Align Wizard are described in detail.
Copyright © 2015, Arvades